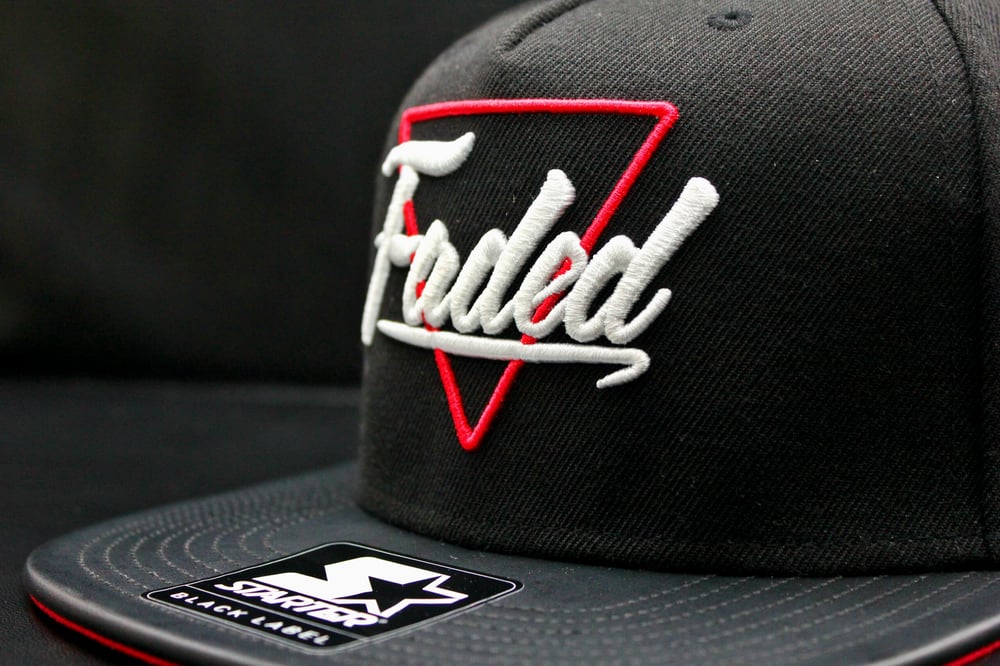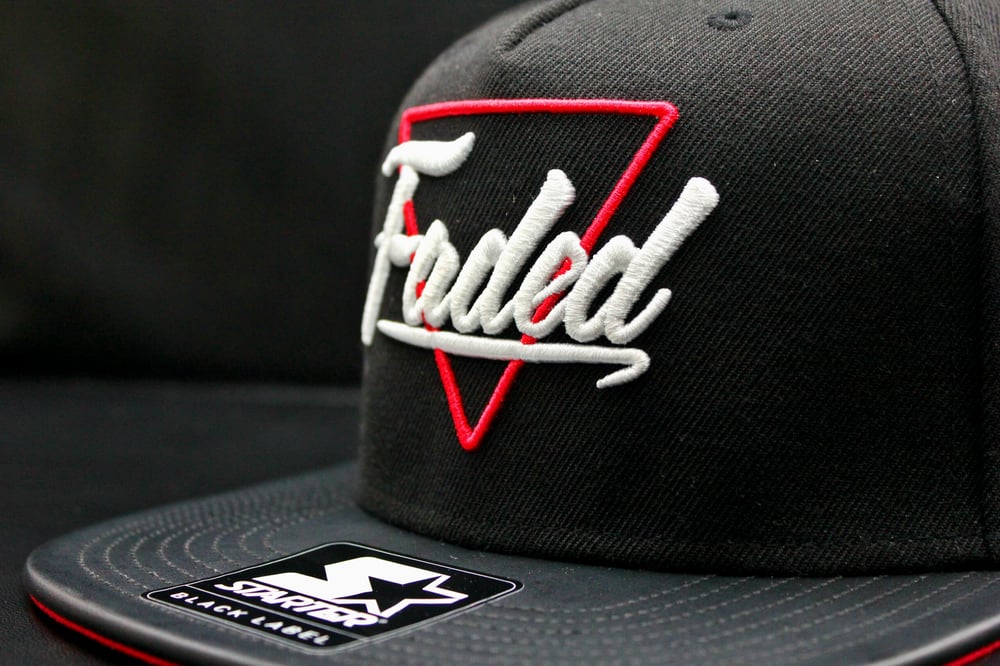 Faded x Starter Black Label Snapback
£25.00 / On Sale
Order one of 100 Faded x Starter snapbacks.
Faded have become the premier event brand to collaborate with legendary sports apparel company Starter with the release of an exclusive 100 run snapback under the Starter Black Label.
The hat has a black cotton pinch panel design, white and red 3D embroidered Faded logo, white embroidered Starter logo on reverse, black leather peak and red fabric underlay.